You are here
Committee of the Regions: Karl Vanlouwe to lead the European Alliance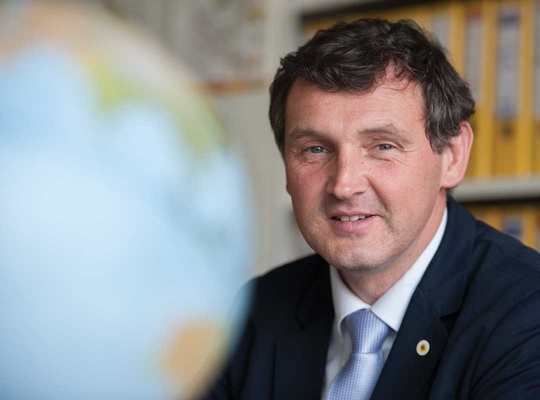 Member of the Flemish Parliament Karl Vanlouwe is to be the new group leader of the European Alliance in the Committee of the Regions, the assembly of local and regional representatives in the European Union that serves as an advisory body within European decision-making.
Within the European Committee of the Regions, the N-VA representatives are members of the regionalist European Alliance group. Karl Vanlouwe has been part of it since 2015 and is taking on the role of group leader for the next two and a half years. He is aware that the European Union is currently negotiating turbulent waters: "The local and regional governments are the ones closest to the citizen. It is their task to lead the European Union in the right direction."
Unity in diversity
"As a regionalist group, the European Alliance wishes to play a major role in coming years," said the newly elected leader. For example, there is the debate about Brexit, in which the impact on the regions inside and outside the UK must be examined. There is also the Catalan referendum on 1 October. The European Alliance, which favours self-determination, will adopt a clear position on this issue. Finally, Karl Vanlouwe emphasises the European motto of "in varietate concordia" (unity in diversity) and underlines that it is the strength of his group and his task as group leader to promote that diversity in the future.
How valuable did you find this article?
Enter your personal score here