You are here
Combating female circumcision, also abroad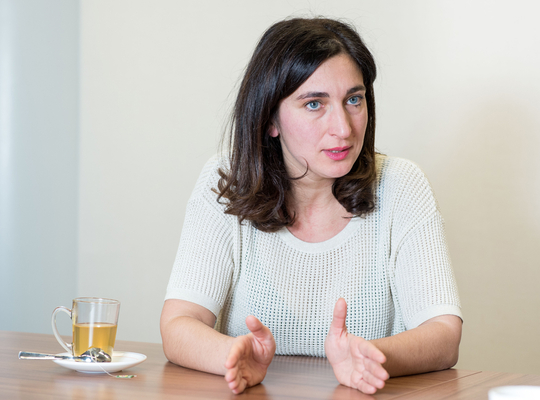 An increasing number of girls living in Belgium are being circumcised abroad. "If we act resolutely now, we can end this cruel and unnecessary practice by the end of this century," says Secretary of State for Equal Opportunities Zuhal Demir. Together with Minister of Foreign Affairs Didier Reynders (MR), she has already sharpened up the travel advice for 24 high-risk countries where this practice is still carried out. From now on, it is explicitly made clear to travellers to those countries that Belgium will prosecute anyone who carries out, facilitates or promotes genital mutilation of a minor, even if it takes place outside Belgium's national borders. In her fight, Zuhal Demir is also counting on the support of the medical community: "Contrary to what many doctors believe, reporting genital mutilation is not a violation of professional secrecy. Doctors have the right to speak out. They just don't make enough use of it."
"Female genital mutilation is a problem that is underestimated in Belgium and other EU countries," Zuhal Demir explains. "We associate it with developing countries in Africa, where the problem is slowly decreasing, but it is often planned, and we suspect even carried out, here in Belgium. It is estimated that 4,000 girls are in danger here in Belgium. For more than 13,000 women it is already too late. And those numbers are on the conservative side. Given the influx of asylum seekers, the real numbers are almost certainly higher. When governments allow this to happen, it is more than laxness: it is culpable negligence." The fight against female circumcision is therefore part of an integral federal policy, as included in a national action plan to combat all forms of gender-related violence.
Hard approach pays off
Examples from abroad show that tracking down and punishing local practitioners of circumcision has a strong deterrent effect, both on the practitioners themselves and on parents. "However, the modified travel advice is not a measure that is only intended as a deterrent. On the contrary," Zuhal Demir emphasises. "Many parents who understand the senselessness of this practice still end up succumbing to the unremitting peer pressure and allow their daughters to be mutilated. Reference to the legal consequences in Belgium provides them with an argument that helps them stand their ground." The Secretary of State is also not chomping at the bit to prosecute parents: "As a rule, mothers have been victims of this practice themselves. But sanctioning the act humanely is a form of awareness-raising. Today, we owe this to thousands of girls. And tomorrow, to many, many more than that."
Reporting code for doctors
There is also an important role for the medical community to play in the fight against female genital mutilation. "The number of reports by doctors to date is unacceptably negligible. That must and can be improved," Zuhal Demir says. "I want to launch a debate with the medical community in the coming weeks, months and years. We are currently working on a reporting code for doctors: a guide in which the legislation is clarified, but which also lists a number of steps in case of doubt. After all, anyone staying quiet 'because it is too late in any case' is often endangering a younger sister."
How valuable did you find this article?
Enter your personal score here