You are here
Clear rules for arresting illegal aliens at home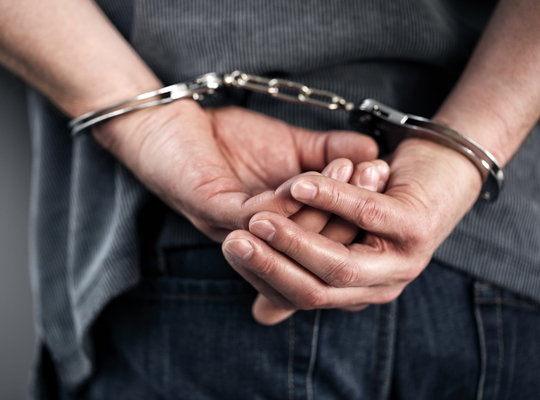 Anyone residing illegally in Belgium and who will not repatriate voluntarily must be transferred by the Immigration Service to a closed centre, where a mandatory repatriation is then organised. The problem with that is that it can currently only be done if the person is found in a public place. Picking that person up at his or her home can only be done with the consent of the person in question. At the suggestion of Minister Jambon and State Secretary Francken among others, the government has now found a solution for this.
"Our services are being given a comprehensive legal framework to enter the dwelling, with force if necessary, and to transfer the person to a closed centre. This will greatly simplify our repatriation policy," says State Secretary for Asylum and Migration Theo Francken.
Final step in removal procedure
However, there are still conditions attached to entering the dwelling of a foreigner without papers. For example this can only be done with an authorisation from the examining magistrate. The entry into the dwelling is also only possible after the expiry of the period that was allocated to prepare the return, and if the foreigner is effectively not cooperating with the removal procedure. The entry into the dwelling is then considered necessary to remove the person from the territory. "This is the final step in the removal procedure," Theo Francken explains. "First, efforts are directed towards a voluntary and assisted repatriation."
Preventing procedural errors
If the foreigner does not submit an ID card or passport, the police can also search for any document in the foreigner's residence that could determine or verify his or her identity. This is then an entry into the residence in order to execute an administrative ruling to remove the person from the territory, after his or her refusal to leave the territory voluntarily. This does not concern a residential search in a criminal law context aimed at finding criminal evidence.
"For legal certainty, this new law is extremely important," says Minister of Security and the Interior Jan Jambon. "Police services will from now on be able to work in a clear context. Whereas foreigners residing illegally could until today simply refuse to open the door when the police came knocking, from now on this will no longer be an option."
How valuable did you find this article?
Enter your personal score here