You are here
Catalans decide on independence on 1 October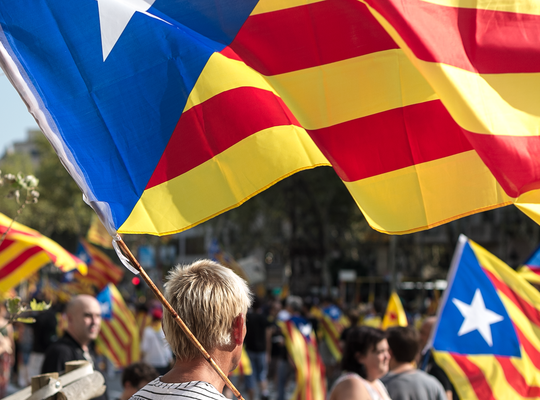 "Do you want Catalonia to become an independent state in the form of a republic?" That is the question that is being presented to the citizens of Catalonia on 1 October of this year. With this, President Carles Puigdemont is fulfilling his promise to organise an independence referendum. The N-VA supports this courageous and entirely legitimate decision by the Catalan government: "The people of Catalonia are entitled to and will speak out about their own future."
"The independence referendum is clearly a state matter supported by the people, all the polls show this," emphasises Member of the Flemish Parliament, Jan Van Esbroeck. "Experience also teaches us that the content of the debate will be discussed in even the smallest Catalan villages and will result in a unique celebration of democracy on 1 October."
Important test case
This does not detract from the fact that in announcing this news, Carles Puigdemont was also directly addressing the international community, looking for direly needed support. "That means this referendum is also an important test case for the various different democracies in Europe, which will show whether they actually do respect the right to self-determination. Spain too, not to mention the European Union itself, will have to accept the outcome of the referendum," says MEP Mark Demesmaeker.
European scenario
MP Peter Luykx sees the Catalan government's decision as a clear appeal to the Spanish government: "A dialogue based on equality between both people has never taken place. Madrid prefers to rely on court decisions to resolve mutual political disputes or to brash threats to discourage the quest for Catalan independence. However, they have had the exact opposite effect."
This referendum could also have significant ramifications for other peoples that wish to have their own state, which is why Europe has got to work on a realistic scenario for the potential accession of a new Member State. "One way or another, the future of Catalonia lies in Europe, be it inside or outside Spain," Mark Demesmaeker concludes.
How valuable did you find this article?
Enter your personal score here