You are here
Campaign for Ottoman Empire 2.0 unwanted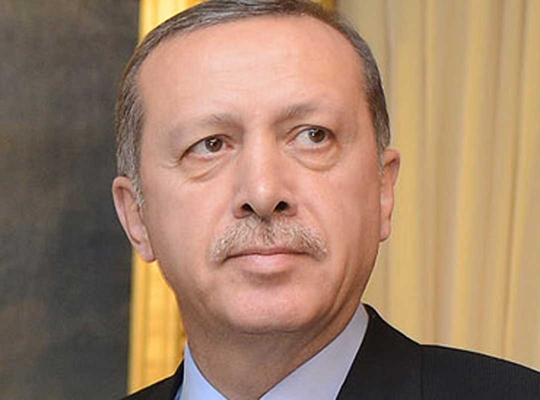 Just as it did for the two 2015 elections, the Turkish governing party AKP is currently organising election meetings in Western European countries once again in the run-up to Turkey's upcoming constitutional referendum. In Germany, two of those meetings have already been banned. The Dutch government called them unwanted - and justifiably so. And the Austrian government is seeking a joint European initiative to prevent them from taking place. "It is unacceptable that such events rile people up in Flanders and pit them against each other as a result of Turkish politics. It has to be stopped once and for all," says Parliamentary party leader Peter De Roover.
On 10 May 2015, Turkish President Erdoğan appeared in Hasselt's Ethias Arena, where he addressed some 15,000 supporters in highly inflammatory language. Peter De Roover interviewed Minister of Foreign Affairs Didier Reynders (MR) about the issue and summed up his intervention at the time with the words: "It's offensive that he continues to number persons of Turkish descent as part of the Turkish political sphere. In essence, Erdoğan's message is resurrecting the age-old idea of the Gastarbeiter, which is something we deeply regret. The fact that a foreign head of state takes to the stage here as a political activist who has come to derail the concept of integration deserves our open condemnation."
Coup
Today too, the election campaigns of Turkish politicians on our territory remain particularly inappropriate, because they increase the divisions in our society. What's more, this time the big item on the agenda is the promotion of a constitutional amendment that according to critics comes down to nothing more than a bare-faced coup. "That we are seeing meetings organised here in Belgium designed to usher in Ottoman Empire 2.0 is unconscionable," says Peter De Roover. As a result, he is asking the Belgian government to investigate "the extent to which work can be undertaken together with other member states, based on the Austrian government's request, to call a halt to this export of Turkish problems to other European countries".
How valuable did you find this article?
Enter your personal score here