You are here
By legalising cannabis, Close is simply giving up on the youth and the streets of Brussels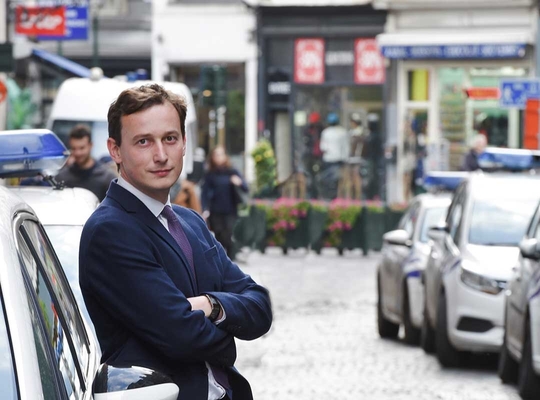 Brussels mayor Philippe Close is unequivocally calling for the legalisation of cannabis and the opening of coffee shops. "Legalising drugs does not mean solving drug problems," Brussels MP Mathias Vanden Borre says. "On the contrary, this would be a social defeat that would only benefit the drug trade."
"This is simply a sign of weakness from Close because the approach in Brussels is totally inadequate. The figures very clearly show this. The latest report of the Brussels Observatory for Prevention and Security confirms what the N-VA has been denouncing for some time now, namely that Brussels is increasingly becoming a major hub for organised crime."
Fifteen shootings
The number of drug trafficking cases per capita in Brussels is more than twice the rate in Belgium, according to the report. "Gangs have an extremely negative impact on the liveability and safety of the neighbourhoods where they operate. For example, there were at least 15 shootings in Molenbeek between the end of September and July."
Narcotics state
Further relaxation of the drug law will only help drug trafficking. The Netherlands is thus known as a Western European narcotics state where drug gangs have a firm foothold.
Chaos and violence
"To those who advocate the legalisation and decriminalisation of drugs, I have a clear message: you are definitely giving up on our youth and our streets. Years of half-hearted policies have derailed the situation into what it is today. Going further down this road only means more chaos and violence," Mathias Vanden Borre concludes.
How valuable did you find this article?
Enter your personal score here