You are here
Brussels ban on evictions is communist hocus pocus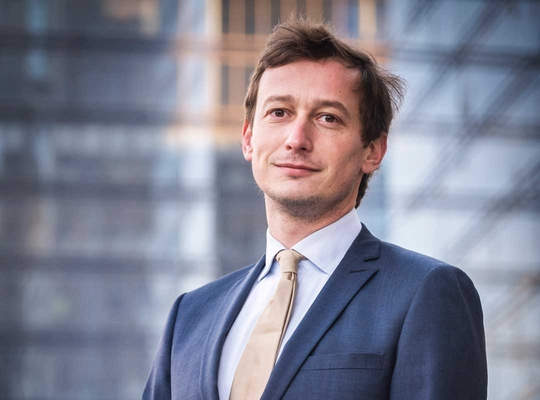 The Brussels Government's proposal to prevent evictions makes it almost impossible for landlords to manage their property. The government is making the procedure particularly difficult and putting so many obstacles in the way that it is becoming particularly difficult to evict tenants who do not fulfil their rental obligations. During the winter moratorium, eviction has even become completely impossible. Brussels MP Mathias Vanden Borre responds: "It is sad that the socialists are abandoning common sense and the principle of proportionality out of electoral fear of the communists. In the medium term, there are only losers."
Mathias Vanden Borre responds: "Of course, evictions must be prevented as much as possible. It is for this reason that Flemish Minister for Housing Matthias Diependaele has set up a fund to counter evictions. With the help of the Public Social Welfare Centres, a rent dispute can be avoided. I want to introduce this system, which has already proven its added value and which everyone is satisfied with, in Brussels. I submitted a resolution for this, and hearings were organised. All actors agree that a moratorium is not a solution and that the Flemish system works. What Brussels is doing now is proto-communist hocus pocus," Vanden Borre responds sharply.
Unnecessary and disproportionate
Judges already have the option of extending the eviction period in specific individual situations, for example, if rehousing is not guaranteed. "The Secretary of State is ignoring this and prefers an unnecessary, disproportionate and generic eviction ban that seriously harms the interests of landlords over a precise and nuanced approach that also offers a solution to the problem. It is clear that the interests of landlords are of very little concern to this government," says Vanden Borre.
A year and a half without paying rent
"Such a moratorium is a misguided idea and even counterproductive. Experience experts, such as justices of the peace and bailiffs, also have serious reservations about this. A winter ban simply seals off the problem and only makes it more complex to find a structural solution," says Vanden Borre. Extending the eviction terms and the moratorium would mean tenants can stay in the property for up to a year and a half (!) without paying any rent. It is clear that this makes investing in rental properties in Brussels much less attractive.
Fear of communists
"Examples in Ireland and Germany have already shown that extreme government intervention can lead to a significant reduction in the supply of rental housing, resulting in an increase in rents and a decline in housing quality. Look at the Brussels energy market, where numerous energy suppliers have left the market due to the extreme protection of defaulters. I fear a similar exodus in the rental market, especially from small landlords," says Vanden Borre. "Out of electoral fear of the communists, the PS is turning the communist manifesto into a policy manual. This is truly sad, because a disruption of the rental and housing market is obviously not the solution. Combating poverty, monitoring housing quality and tackling abuse must be the policy priorities," Mathias Vanden Borre concludes.
How valuable did you find this article?
Enter your personal score here