You are here
Brexit: "Need to negotiate like adults"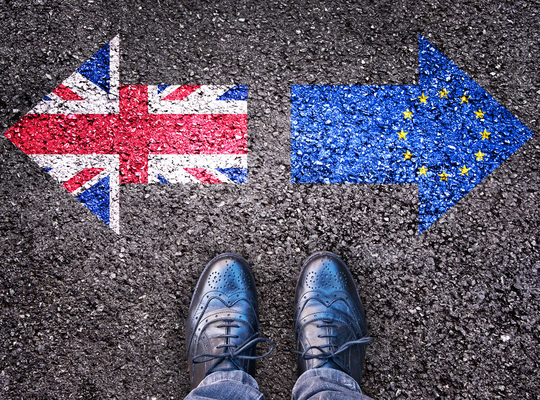 The European Parliament has approved a Brexit resolution in which it is clearly indicated what there must be, what there can be and what there absolutely cannot be in the negotiations with the United Kingdom. "That resolution contains a whole list of good points, but at the same time seems to find it necessary to threaten to put a spanner in the works," MEPs Sander Loones and Helga Stevens say with regret. "That's why we abstained in the final vote. We are expecting the negotiations to take place in the spirit of succeeding and finding solutions. That means less of a feeling of having been wronged and fewer political tactics."
"When I follow the Brexit debate in the European Parliament, I often have the impression that I'm watching an episode of 'Prison Break': the escaped convict has to be caught and heavily reprimanded," Sander Loones says. "But the EU is not a prison: countries can decide to join, or like the British, to leave. Let's now approach things in an adult manner. After all, the United Kingdom is not going to suddenly sail off into the sea and will therefore always remain our nearest neighbour, one with which we have to work together. And let's above all take a creative look at the opportunities offered by this Brexit."
Don't play poker with jobs and income
"Of course we shouldn't do the British any special favours," Helga Stevens adds. "But anyone thinking we can punish the British without also hurting ourselves is making a terrible mistake. Or are we really now thinking that we can just take on our fourth biggest trading partner without causing ourselves pain? After Ireland, Flanders would be the hardest hit economically if the Brexit negotiations fizzle out. Naturally, we mustn't serve everything to the British on a silver platter," Helga Stevens clarifies. "But I often have the impression that some people put ideology above a sense of reality."
A new direction for the EU
"We must set out not only how we are going to work together with the United Kingdom in future, but also and above all how we are going to get the EU itself back onto the right track," Helga Stevens continues. "With or without the British, we need a new approach in the EU. And let me be clear in this: there is no support for Eurofederalist castles in the air. Anyone claiming the contrary is not opting for a stable European Union, but for a Union that could well see more countries leaving."
How valuable did you find this article?
Enter your personal score here