You are here
Better protection of industry against unfair competition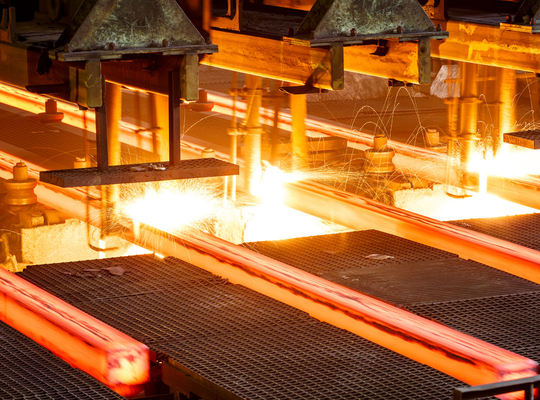 At the proposal of the European Commission, European Trade Ministers achieved a joint stance toward improved protection of industry against import of cheap products available at dumped prices on the European market. MEP Sander Loones welcomes the consensus within the Council: "Support for free trade can only be guaranteed if that trade is fair and correct."
"We notice that imported products are not always sold at fair prices on the European market," Sander Loones notes. "That means that Flemish manufacturers also experience unfair competition due to, for example, dumping of Chinese steel. Flanders thrives on good trade relations, which means that it cannot afford to cut itself off entirely from the world. However, it is just as naive to believe that the game rules will be respected by all."
"In partnership with the Flemish and federal governments we are making tremendous efforts to make our companies more competitive and create jobs. Such a policy can only be a success if the EU additionally reinforces trade protection. In addition, China's admission to the World Trade Organisation increases the urgency of European measures regarding trade. After all, China does not always play the game in an entirely fair way," he emphasises.
European Parliament not lagging behind
The European Parliament is also currently working on a common position. Sander Loones coordinates discussions in this regard for the European group to which the N-VA also belongs. "There is a need for new legislation in order to tackle unfair trade practices and retain an open but robust European market, with a level playing field for everyone. Europe must come up with a quick and clear answer in order to strengthen the support for free trade. Fair and free trade provides us with a tremendous number of jobs and significant prosperity. In order to quickly arrive at the final texts, not just the Council, but also the European Parliament has got to rev it up," Sander Loones concludes.
How valuable did you find this article?
Enter your personal score here