You are here
Assita Kanko wants European action against terrorism: "The EU must not be a breeding ground for extremism"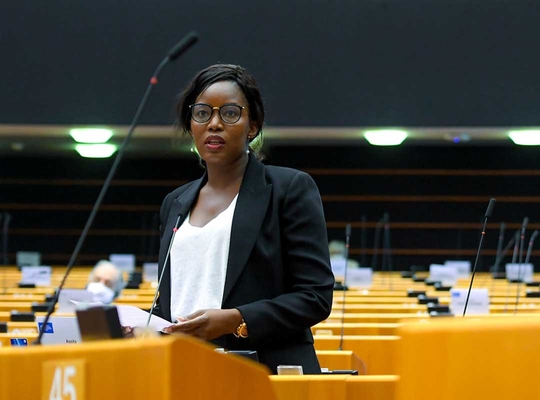 "It is time for real and effective action to tackle the root of the problem." MEP Assita Kanko hopes that the European Commission's new Counter-Terrorism Agenda will produce more than just half measures. "The many attacks within the EU have shown that Europe has a serious problem that it needs to solve."
The Commission has presented a new Counter-Terrorism Agenda for the EU to step up the fight against terrorism and violent extremism and increase the EU's resilience to terrorist threats. The agenda is intended to support the Member States in better anticipating, preventing, protecting and responding to terrorist threats. The mandate of Europol (the Agency for Law Enforcement Cooperation) will be strengthened to provide more operational support for investigations by the Member States.
Misguided political correctness
MEP Assita Kanko is closely following European terrorism policy. "2020 has been a devastating year through attacks on European citizens, our way of life and our values. The many attacks within the EU have shown that Europe has a serious problem that it needs to solve. The warning signs have been there for a long time, and the EU should have acted sooner. There are clear weaknesses in the EU's current data exchange and cross-border cooperation. There is also an alarming reluctance to address the causes of Islamic extremism through misplaced political correctness."
Measures to counter radicalisation
The new announcement included measures to counter radicalisation, increase data sharing and provide guidelines for moderating publicly available extremist material; promote inclusion, take data security into account when designing a new application or ICT environment and reduce vulnerabilities in order to protect cities and people, systematic border controls and improved information exchange.
Time is pressing for the EU
"Many people will wonder why these measures were not proposed earlier, and that is a very good question. These are gaps that I and many others working on this issue have long emphasised. Time is pressing for the EU to secure the trust of its citizens. I support the strengthening action of the EU in this area, but they cannot be half measures again. Law enforcement measures and the promotion and defence of European values and culture must go hand in hand. The EU has been stuck in compartmentalised thinking for too long. It is time for real and effective action to tackle the root of the problem," Assita Kanko concludes.
How valuable did you find this article?
Enter your personal score here