You are here
Assita Kanko opts for the N-VA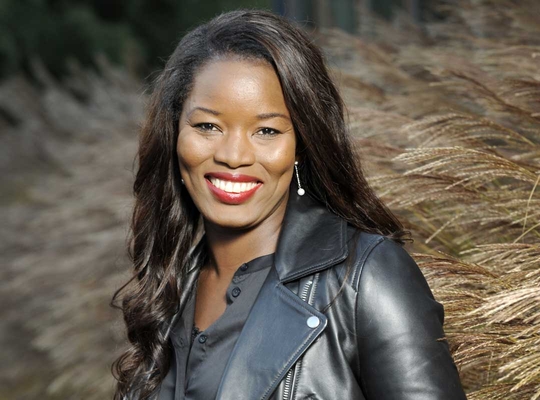 From now on, Brussels politician Assita Kanko is supporting the N-VA. Assita Kanko, who has Burkinese roots, is opting for our party due to "its clear and honest policy line, in particular regarding migration and integration". "In the current circumstances, I do not want to follow politics passively; I want to play a role myself and have my voice heard. There must once again be more space for freedom of thought in politics. The N-VA is not wishy-washy, and that's why I'm opting for it," says Assita Kanko.
Theo is a great guy
Assita Kanko made the connection when she introduced the book by Theo Francken at the European Parliament: "Theo is a great guy and a strong politician. He dares to come up with ideas and defend them. What we need is honest, controlled and feasible migration. But also a clear signal: don't get into a boat, because it's dangerous, it won't work and you're just making the human traffickers rich. At the time I had a great many negative reactions from people from other parties, but none of them in terms of substance. That had the reverse effect on me."
A proud Fleming
Assita Kanko and the N-VA have known each other since at least 2017, when she won the "Ebbenhouten Spoor" [Ebony Spur]. That is the N-VA's distinction for deserving new Flemings. She indeed feels herself to be a true Fleming. "When I came to Brussels, I was automatically treated as a French speaker, and I was almost made to feel scared of Flanders. But over the years I have got to know Flanders for myself; I felt absolutely welcome and met nothing but kind people who wanted to help me. I feel irrepressible, free and a proud new Fleming," Assita Kanko says.
Jip and Janneke
Assita Kanko came to the Netherlands in 2001 as a student of journalism, after her mentor, the research journalist Norbert Zongo, was murdered in Burkina Faso. She learned Dutch with Jip and Janneke. Love brought her to Brussels, where she emerged as one of the most prominent defenders of the values of the Enlightenment and of the economic reforms that Brussels and Belgium need.
Leading Lady
She sat as a member of the local municipal council for the MR in Elsene, but in the last few months devoted more of her attention to writing her third book "Leading Ladies" and the foundation of Polin, a forum where women meet up across party borders.
An enormous reinforcement
N-VA Vice-Chairman Cieltje Van Achter is particularly pleased that Assita Kanko will be on an N-VA list in May: "Assita is an enormous reinforcement. For many years now she has been telling the story of how important the values of the Enlightenment are and how they help us towards real emancipation. We are also getting a person on board who knows Brussels through and through, and who has a clear vision of where our capital city needs to be headed. I am honoured that she wants to tell her story together with us and is joining forces with us."
How valuable did you find this article?
Enter your personal score here