You are here
Assita Kanko is tough on Josep Borrell's beginner's mistakes in Moscow: "There is only weakness in Borrell's diplomatic suitcase"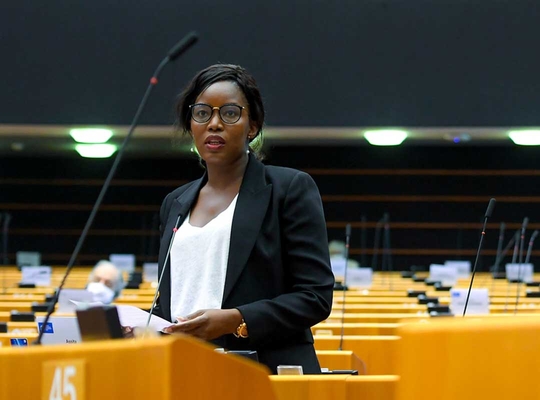 "The EU should take a package of measures to punish Putin's kleptocracy rather than placate him." MEP Assita Kanko has serious questions about Josep Borrell's capacity as the EU High Representative after a controversial visit to Russia. "Borrell's diplomatic beginner's mistakes during this trip are inexcusable at this level."
Poor performance by Borrell
On Tuesday, the European Parliament will discuss last week's controversial diplomatic visit by EU High Representative Josep Borrell to Moscow. During the joint press conference, there was much criticism of Josep Borrell's resistance, which was considered too poor, against the thinly disguised attacks on the EU by Russian Foreign Minister Sergey Lavrov. Some members of the European Parliament even go so far as to demand his resignation.
Putin's traps
MEP Assita Kanko, active in the European Parliament's Committee on Foreign Affairs, has serious questions. "This visit was a real disaster for the image of the EU. Borrell had been warned by many beforehand of the traps that the Putin regime would lay during this trip to raise its profile at the expense of the EU. This shameful and humiliating display is therefore no surprise."
Criticism of ally United States
MEP Kanko calls Josep Borrell's diplomatic beginner's mistakes inexcusable. "In one press conference, Borrell managed to please the Russian hosts with criticism of the United States - our ally, after all - and with praise for Russia's COVID vaccine programme. Meanwhile, Sergey Lavrov was allowed to call the EU an 'unreliable partner'. All this while Borrell kept silent about the human rights violations of Putin's political opponents and of the LGBTIA+ community!"
The language of power
Assita Kanko also talks about the line the EU should hold towards Russia. "When Borrell took office, it was said that he was going to lead the 'geopolitics' of the EU. Then he must surely know that Russia will use its vaccine just as it uses energy - as a cynical weapon to divide the free world. Putin speaks the language of power. Borrell has nothing but weakness in his diplomatic suitcase."
Measures instead of placating
For Assita Kanko, it is clear what Josep Borrell has to do. "The EU should take a package of measures to punish Putin's kleptocracy rather than placate him as it does now. Borrell must do this now, or he must make way for someone who can."
How valuable did you find this article?
Enter your personal score here