You are here
Additional security for international train traffic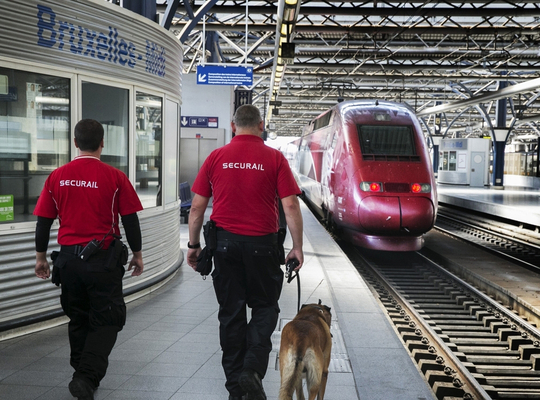 "Since we introduced extra security measures in the HSR terminals in Antwerp, Brussels and Liège halfway last month, 22,000 pieces of luggage belonging to approximately 17,000 travellers have been checked," Minister of Security and the Interior Jan Jambon says. "Of those people, 170 were checked more thoroughly."
Currently those who wish to travel by high speed rail must first pass through a secure area where Securail staff perform a random sample check among train travellers. Anyone selected from the queue must proceed to a metal detector and a luggage scanner. There, the Securail staff checks for weapons, munition and explosives, among others. If necessary they call the federal police. 95 percent of those cases where police intervention was required involved the possession of pointed weapons.
Extra budget
The government has reserved 15.7 million euros for the new security measures and an annual budget of 6.6 million for maintenance and staff expenses. In order to be able to execute travellers checks properly, the NMBS had to employ 92 extra Securail officers.
How valuable did you find this article?
Enter your personal score here